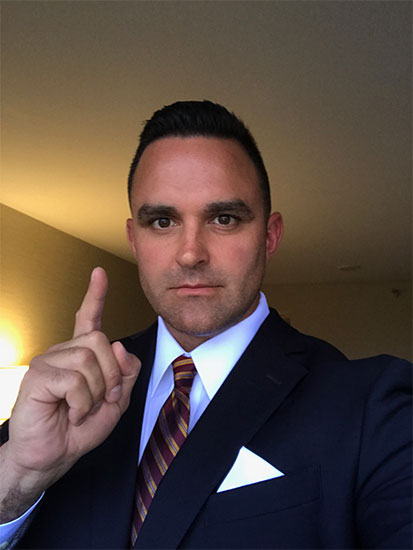 16 years ago something happened that changed my life forever.
I graduated from Western Michigan University, playing football for five years. After graduation, football remained my passion, but when I was released from the Chicago Bears I found myself at a real turning point. While contemplating what to do with the rest of my life, one of my closest friends, a Chiropractor, gave me three invaluable words of advice that changed my life: "Follow your heart." For the next two weeks I was up all night trying to think what I needed to do to "Follow my heart."

I decided to "follow my heart" and enroll in Palmer Chiropractic College.
I am a graduate of Onsted High School in Onsted, MI. After high school I attended and played football at Western Michigan University, where I received a Bachelor's degree. Following a stint with the Chicago Bears, I moved to Davenport, IA, where I attended Palmer College of Chiropractic.

I recently became a published author and my book, "God's True Law, a parent's guide to successful children" is now available on Amazon, Barnes & Noble's, Walden books, Target, Nook, Kindle and now is available in audio version on Amazon.com
Beyond running my companies, I am a father to my two beautiful son's Jack and Alex and husband to my lovely wife Jennifer, who earned her B.S and M.B.A. and played volleyball at Western Michigan University.